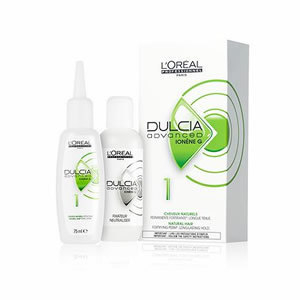 Dulcia Advanced Perm No. 1
The new long-lasting fortifying texture service from L'Oreal Professionnel fuses together Dulcia Tonica and DV2 to give you the great benefits of both products – a formula that combines Ionène G™, protecting agent and a Moisture Escape Shield.
• Ionène G™ penetrates deeply into the hair and adheres to damaged parts in order to prevent loss of protein and lipids.
• Protecting agent shields the hair surface to lock in moisture and give a lasting smoothness.
No. 0 - natural resistant hair
No. 1 - natural hair
No. 2 - sensitised hair
No. 3 - very sensitised hair