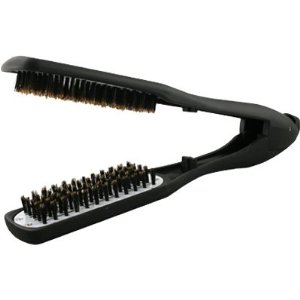 D79 Thermoceramic Straightening Brush
Denman D79 Thermoceramic Straightening Brush
Denman International Ltd is the UK's largest manufacturer of hair brushes, and rightly so as their products are innovative, high performance and loved by professional hairdressers.
The Denman D79 Thermoceramic Straightening Brush is the ideal way to blow dry your hair straighter and smoother.
Featuring a ceramic coated aluminium vented barrel, with flexible nylon bristles, the Denman D79 is easy to use, gentle on hair, and the best way to straighten hair without using straightening irons.