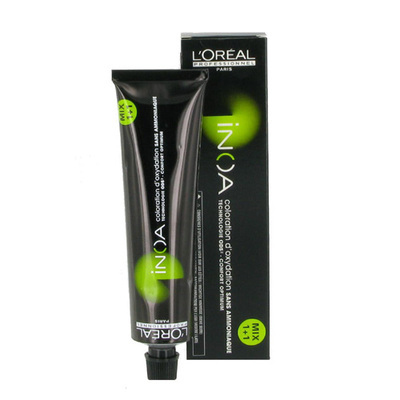 L'Oreal INOA Colour 60g Tube
INOA COLOUR SYSTEM is the L'oreal professional hair colour of the future.
INOA invents a new era of permanent hair colour maintaining hair smoothness for a softer feel and better conditioned hair.
INOA is an ammonia free permanent professional hair colour that provides uncompromised comfortable, rich, luscious colour. This new colour delivery mechanism uses mineral oil to act as the catalyst for depositing colour on the strands, which means it is gentle on the hair, and the scalp is also protected. The hair can be lightened or darkened by 3 shades, and this revolutionary system even covers 100% of grey hair!
Tints come in 60g tubes.
Odourless ammonia-free
Optimised scalp comfort
Optimised respect for the hair
Unlimited colour results
Up to 100% white hair coverage