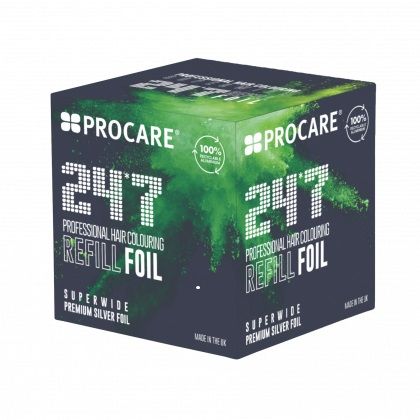 24*7 Foil Rolls 450m x 120mm (Wide)
Beautiful colour, beautifully simple.
This premium range hair foil is specifically designed for use with our 24*7 automatic machine.
The grade of foil is chosen to suit the dispenser and is supplied on an easy fit core ensuring it is always insterted into the machine correctly.