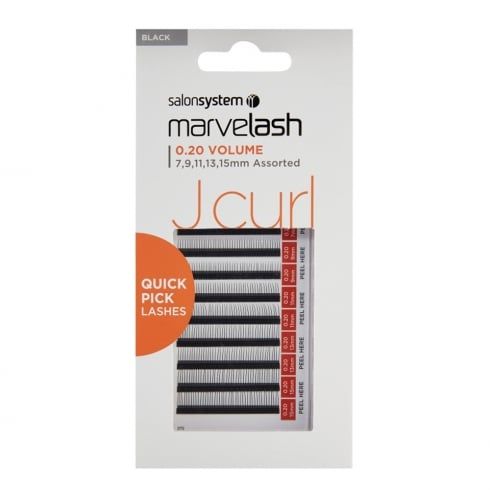 Marvelash J Curl Quick Pick Individual Lashes (0.20 assorted)
Marvelash J Curl Quick Pick Individual Lashes (0.20 assorted)
Marvelash J Curl Lashes come with an easy peel strip for even faster lash application.
Ideal for use on sparser natural lashes, these J Curl Lashes with generous 0.20 volume create a glamorous, dramatic look.
These Marvelash individual lashes come in packs of approximately 620 lashes of assorted lengths (7, 9, 11, 13 & 15mm).