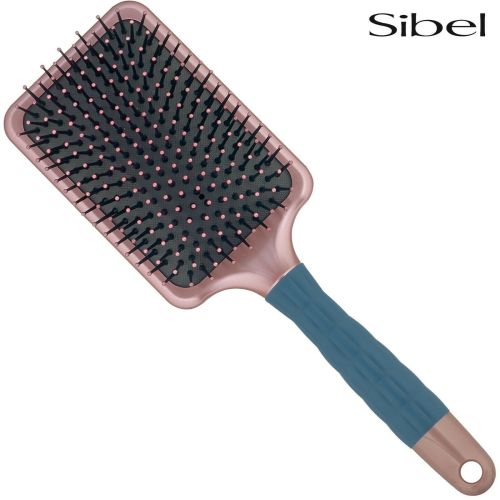 Sibel Azurose Paddle Brush Nylon
The Sibel Azurose hair brush range is an amazing selection of hair brushes. Each brush from this range has a hole wealth of features. Each brush is finished in a lovely rose pink/turquoise colour. Here are some of the features the brushes in this range has.
Square Paddle Brush has...
Ball Tipped Ends for Softness In Hair