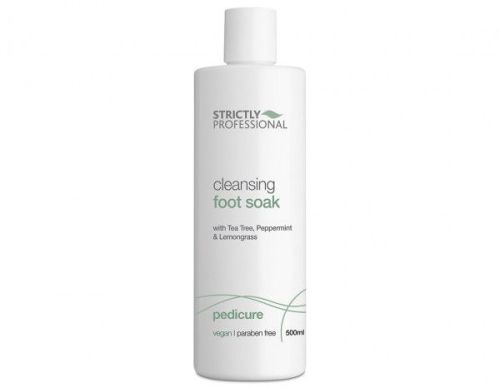 Strictly Professional cleansing foot soak 500ml
Strictly Professional cleansing foot soak 500ml
Effective pedicures
Essential oils of tea tree, peppermint and lemongrass, renowned for their antibacterial and healing properties, provide the perfect blend for healthy, comfortable feet.

Aromatic essential oils
Aromatic peppermint, tea tree and lemongrass oils combine with reviving ingredients to soothe, rejuvenate and hydrate tired feet.

Cleansing
An effective cleansing foot soak to soften and prepare the feet and toenails for salon treatment.