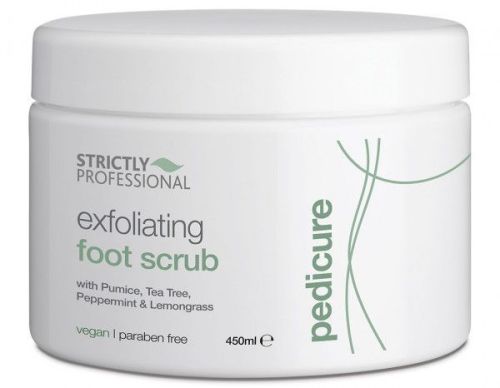 Strictly Professional exfoliating foot scrub 450ml
Strictly Professional exfoliating foot scrub 450ml
Creamy texture
A blend of skin softening essential oils give the exfoliating scrub its rich and creamy texture.

Effective exfoliant
Natural pumice stone makes the foot scrub an effective exfoliant for removing dead and hard skin on feet, making for easier pedicures.

Lavender
Lavender oil not only helps clients to relax but helps to promote cell renewal. Whereas, peppermint, tea tree and lemongrass oils cool and invigorate the feet, leaving customers refreshed.