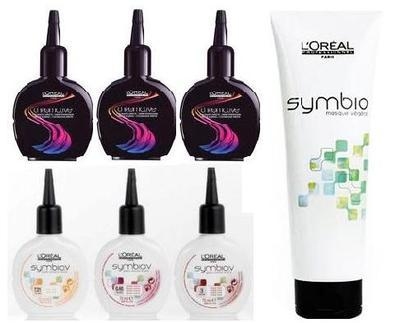 L'Oreal Symbio & Chromative - Box of 3
L'Oreal Symbio & Chromative - Box of 3
Free from ammonia. Free from oxydant. Enriched with plant extracts.
A colour you don't have to commit to -
Want to try colour but afraid to commit?
Because the colour is ammonia and oxydant free, you can get a taste of colour for up to 10 shampoos with no visible regrowth.

A colour that works to enhance your natural colour, not change it -
Need to look your best for that big occasion?
The colour will enhance your natural colour, adding shine and improving the condition of your hair.

A colour that thinks it's a treatment -
This is applied with a plant enriched conditioning masque that leaves hair feeling conditioned and beautifully healthy.

A colour that is customised for you -
Your hairdresser can intermix shades to create a colour that is as individual and unique as you are.