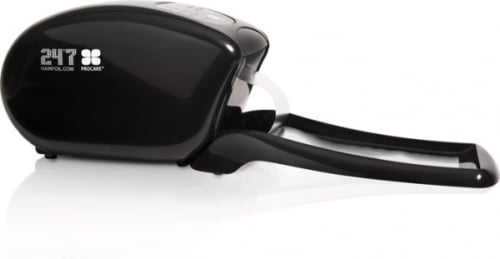 24*7 Foil Dispenser
The Procare 24*7 is a top of the range fully automatic hair foil preparation system which both cuts and folds foil at the touch of a button.
Now with the new single or double fold option
Simply choose the length of foil, the size of fold and the amount of foils required and the machine takes care of the rest.
A great option for all salon environments, saves wastage, reduces time spent on preparation and produces immaculately presented foils.
The shiny black 24*7 fits neatly into any salon, not only doing a sterling job - but looking fabulous too.