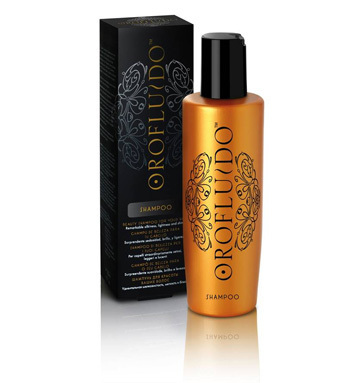 Orofluido Shampoo 200ml
Orofluido Shampoo 200ml
Orofluido Shampoo 200ml
Cleansing and lightness for the hair
A complete treatment based on a balanced blend of 3 natural oils which enhances, recovers and boosts the hair's beauty, giving it an amazing shine and lightness:
Argan Oil, liquid gold from the desert.
Cyperus Oil, pure silk to the touch.
Linseed Oil, instant shine.
Its delicious and enveloping amber fragrance with a vanilla foundation will instantly fascinate and transport you into the exotic world of oriental perfume.
Beauty treatment for all hair types that delicately cleanses to leave hair light and shiny
Its light texture, fluid and silky is pure luxuriance that envelops the hair
The delicious amber fragrance with a vanilla foundation will transport you into a fascinating world of oriental perfume
The beauty ritual: apply to damp hair while massaging gently to relax the scalp. Rinse thoroughly and repeat if necessary