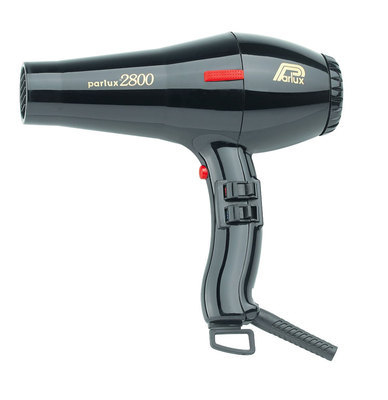 Parlux SuperTurbo 2800 - Black
1760-watt output and airflow of 67 Cubic metres/hour (50 litres per second). Weighs 590grms. Because of this power, the dryer is equipped with 2 nozzles, one for fast drying- the other for styling. It is ergonomically shaped handle providing an extremely comfortable working position and perfectly balanced weight distribution. Fitted with an extended 3 metre cable and long life motor.
Also available in silver.